Press Release June 5, 2021
For Immediate Release 

                                                                                         #DanceBringsUsTogether
Contact: Rebecca Myles & Audrey Ross                                                             #DanceParadeNYC       
Tel: 917-326-0802                                                                                                    DanceParade.Org       
Email: publicity@danceparade.org                                                                      Promo Video:

 https://youtu.be/i1P5CBCz5Mw
DANCE PARADE NEW YORK WENT GLOBAL 
WITH INTERACTIVE ONLINE FESTIVAL SATURDAY, MAY 22ND

39,678 DANCERS AND DANCE LOVERS FROM 90 COUNTRIES AROUND
THE WORLD CAME TOGETHER TO CELEBRATE DANCE!
Dance Parade New York, the annual celebration of dance in all its forms, hosted its interactive online dance festival on Saturday, May 22nd from 1pm - 4:30pm ET.
                                               (Photo Credits Josef Pinlac and Rengim Mutevellioglu)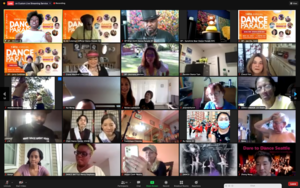 39,678 dancers from around the world joined celebrity Grand Marshals to celebrate the resilience of dance through the pandemic with family-friendly fun and movement joy in DJ-lead dance rooms, free dance classes with renowned leaders of dance and dance-battles between participants. Winning videos from the Dare-to-Dance challenge contest were also announced.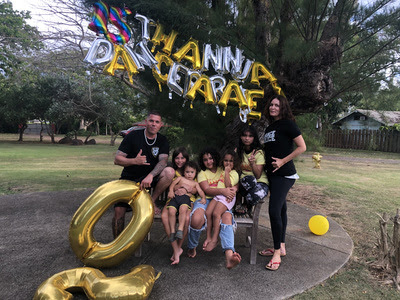 "The past year has been really hard on all of us, including the thousands of dancers we serve," ruminated Greg Miller, Executive Director of Dance Parade New York. "This year we embraced the theme Dance Brings Us Together in an effort to offer opportunities and accessibility in these trying times."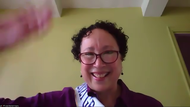 HT Chen & Dian Dong                    Lisa Lisa                                              Virginia Johnson
         Chen Dance Center          formally of Lisa Lisa and the Cult Jam         Dance Theatre of Harlem
Among Parade & Festival highlights:
2021 Grand Marshals: Emcee Shireen Dickson presented this year's Grand Marshals: H.T. Chen & Dian Dong of Chen Dance Center; Virginia Johnson, Artistic Director of Dance Theatre of Harlem; and Lisa Lisa, the Latina Pop Music Legend. They cut the ribbon, unleashed dance styles from ballet to breakdance, India to Indonesia, by way of Mexico, Africa and Japan. Each stage (Home, Grandstand, Teaching Stage A & B) were streamed live to our website where participants from 90 countries around the world viewed the festivities.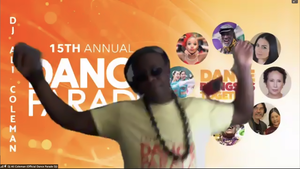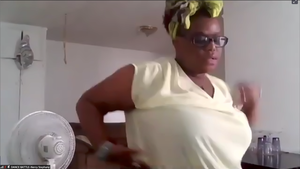 Ali Coleman played a mix of world and soulful house beats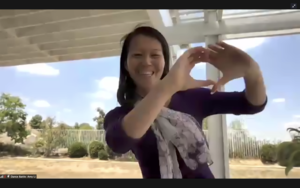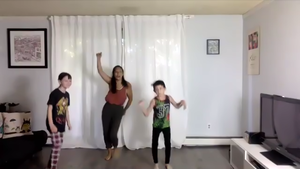 Home Stage: Latina Pop Music Legend Lisa Lisa opened the Home Stage with a live appearance and medley of her life-long work. Ali Coleman put out a soulful house dj set and encouraged all to dance. Our scouts went through all the fearless dancers who had their cameras on and spotlighted those with great energy, costumes, and artistry. Emcee RedNESS hosted three rounds of dance battles and Zoomers voted for their favorites. Winners were Javon Brewster who took the $500 cash prize and six year old Princess Hazel who fought for and won the $250 semi-finalist prize.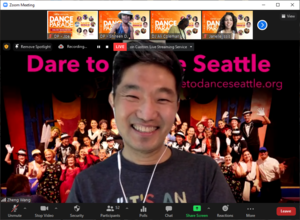 Zheng Wang Dare to Dance Challenge 1st Place Winner       Emcee Shireen Dickson (below) interviews
                                                                                                                                                Jordan Ryder 2nd Place Winner (above)
Dare To Dance Challenge: The winners were announced for the Dare To Dance Challenge video contest which challenged house-bound choreographers to create a new work during this period of isolation and social distancing. Thanks to Nancy Steele of STEELE DANCE, three winners received cash prizes and Dance Parade premiered their winning videos. 1st Place winner Zheng Wang won $1000 cash prize for The Umbrella Project, Moriah Markowitz took 2nd for  "Mo.vement" and 3rd place ($250) went to Jordan Ryder for Safety Dance.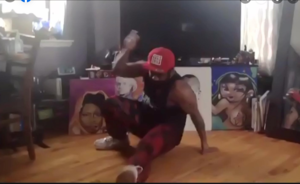 Dance Battle Champion. ($500 prize)                            Dance Battle Semi Finalist ($250 prize)
    NDI Alum, Javon Brewster                                              Princess Hazel (6 years old)
Grandstand Performance Stage: Included were performances from artists who bucked the pandemic to create riveting work in the past year, with interviews that give an inside glimpse behind dozens of movement cultures...Contemporary, Hip-Hop, Chinese, African, Flamenco, Mexican, and more. Special tribute was offered to remember Jacques D'Amboise, ballet star and founder of National Dance Institute.
Dance Film: Portions of Dance Parade's film, "Dance Brings Us Together - Resilience of Dance Through The Pandemic":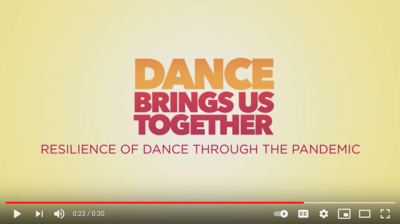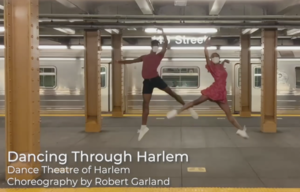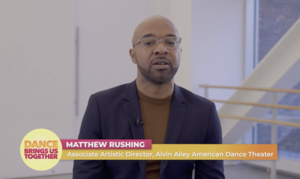 Dance Theatre of Harlem, Dancing Through Harlem         Alvin Ailey American Dance Theater, Testament
Moksha Arts, Agar Tum                                                   Heidi Latsky Dance, Solo Flight
Dance Parade's one-hour TV special is due to air June 10th at 8pm ET on NYC Life (WNYE TV). The program includes interviews and performances by Alvin Ailey American Dance Theater, Dance Theatre of Harlem, Heidi Latsky Dance, Saung Budaya, Alison Cook Beatty Dance, National Dance Institute, DrumatiX, Urban Bush Women, Buglisi Dance Theatre, Dance Rising, among others.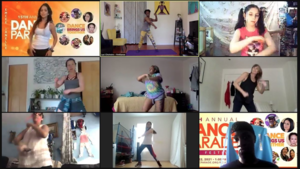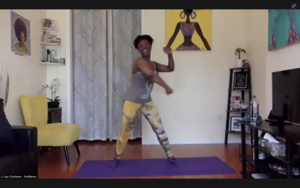 Janelle Emcee's Taching Stage A                        Caribbean Teaching Artist: Laci Chisholm
Escenario de Enseñanza Ten dance classes were offered including BodyMind Dancing, Salsa, Break Dance, African, Hip-Hop, Indonesian, Lit Fit, Latin Boogaloo, Bhangra and others.
Donations - All performing and teaching artists were paid as well as all artists in the dance film. Had fun? Support dance parade with a donation of any size by clicking here!
ABOUT DANCE PARADE NEW YORK:
Dance Parade New York is the world's only street parade to exclusively celebrate and showcase the diversity of dance. This annual celebration of eclectic dance styles from around the world, features over ten thousand dancers, and presents more than 100 unique styles of dance.
Launched in 2006, Dance Parade is a 501(c)3 non-profit organization whose mission is to celebrate diversity and cultural equity by presenting as many forms of dance and culture as possible. The organization offers free dance programs to schools and community centers throughout New York City. In 2020 the pandemic caused the parade to go online and reached dozens of dancers and spectators from 90 countries around the world.
The 15th Annual Dance Parade and Festival is made possible with private support as well as public funding from the National Endowment for the Arts and New York City Department of Cultural Affairs. For our Media Kit, including high resolution photos, full bios of our Grand Marshals, information about Dance Parade and our education programs please visit: https://danceparade.org/media-kit-press-releases.
###