DANCE PARADE JUST 9 DAYS AWAY!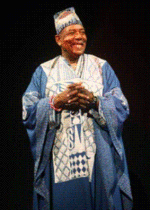 Grand Marhsals Jacqulyn Buglisi, Chuck Davis and Louie Vega headline Dance Parade by gathering 10,000 dancers of over 70 styles of dance to light up New York City with vibrant moves and colourful charm! 
Parade kicks off at 1pm at 21st Street and Broadway! The day will feature colourful floats by: Dance Manhattan, 92Y Harkness Center for Dance, Israeli Dance Institute (presenting "Explore A World of Dance"), Ovation TV's "Stand Up For The Arts" float,  Grammy Award Winning Louie Vega launches tracks from his new album "Eclipse," and House Coalition rounds out the procession.
Groups like Steele Dancers, Dance New Amsterdam, Broadway Dance Center, dance studios and troupes from the tri-state area and beyond will represent professional dance. In addition, Bhangra, African and Square Dancers will present an exhuberant variety of cultural dance.   You will also find revellers from The Burning Man Festival, Aerialists and Stilt Walkers adorning the thoroughfare.