Congratulations Photo Contest Winners!
This year 44 photographs participated in the photo contest. A group of 7 judges who were dancers from the parade and parade staff each went through nearly 600 photos and choose their top photos in two rounds of selectinons. In the final round there were nine photographers who amazingly had one photograph each in the running: Annie Vercruysse, Leonard Rosmarin, Mark Sklawer, Miguel Chavez, Ning Kang and Peter Cai Robert Dea and Susan Dillwort–you were all amazing!
GRAND PRIZE WINNING PHOTO:
Congratulations Leonard Rosmarin for this festive photo of Choreographer Amy Rogers and The Hoop Movement!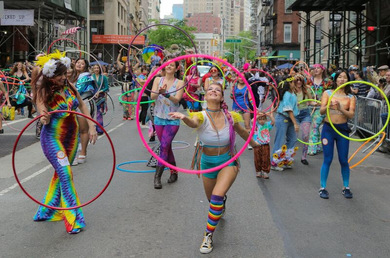 2ND PRIZE:
Looks like a colorful group of lovely young dancers won the hearts of our judges with this photo. Congratulations to Miguel Chavez for 2nd Place!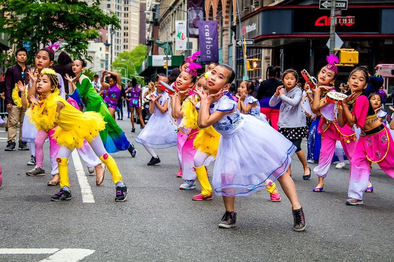 3RD PRIZE
Magical ribbons captured judges in this photo by Ning Kang.