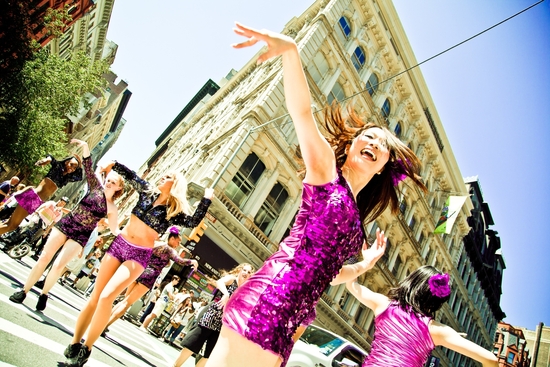 Our Campaign to raise funds for our programs will end in just six days.  Anyone who pitches in more than $25 by Midnight Monday April 28th will be offered a FREE Grandstand Ticket for the best seat on the parade route, at 8th and University May 17th!
Your support will help us fund:
Grand Marshal Savion Glover's TapUnity Parade Float and all the audio equipment we need to "Bridge the Gap with Tap"
Grand Marshal Jawole Zollar's Parade Float and audio for Urban Bush Women
New Medical insurance to cover 10,000 dancers and performers on 4 stages after the parade at DanceFest
2 performance stages, a Party Stage and a Teaching Stage offering FREE dance lessons from some of the city's best teachers!
Dance Parade is a non-profPit organization that brings dance to Schools, Senior Centers and Community Centers. 
CLICK HERE
to join us and BE THE MOMENTUM as we bring 75 styles of dance May 17th in the 8th Annual Dance Parade and Festival in New York City!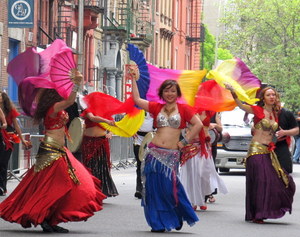 (photo credit Eddie Lewis)
Grand Marshal's Savion Glover, Jawole Zollar and Dance Parade Director Greg Miller ask you to
BE THE MOMENTUM!
Even pitching in $1 will help to show your support. Please share with your friends and help make it all happen by clicking here!
  Most people give an average of $20 to our transform lives through dance. Thank you SO MUCH – We couldn't do it without your help!



Dance Parade, Inc is a 501(c)(3) Non-Profit Organization